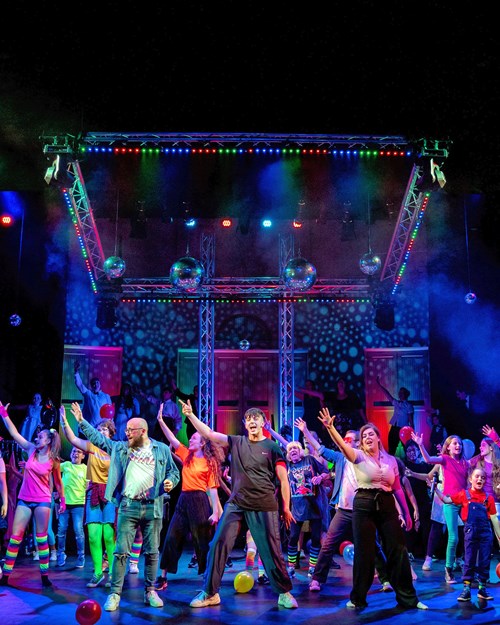 Your donation will help us to inspire, entertain, and share exciting stories with our community.
Lawrence Batley Theatre is the home of live performance in Kirklees and as a registered charity (No. 510693) relies on the generous support of our community to bring the magic of theatre to local people.
Each year we programme over 450 performances, workshops and events which are enjoyed by more than 75,000 people - delivered both in our theatre and within the community.
Community is at the heart of what we do. From supporting home-grown talent to creating dedicated spaces for our community to be creative in a welcoming environment. We take shows out into local libraries and parks and lead workshops in schools and nurseries. This gives people access to their theatre in their neighbourhood, in a place that feels familiar to them.
We are striving to be the creative heart of Huddersfield. We are collaborative, responsive and brave. We are here to do our community proud.