Abouts Us
Our Story
Our beautiful building has had plenty of history within the walls of its 200+ year life and continues to grow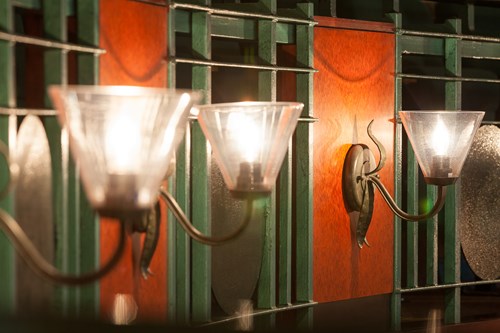 Over the financial year 2022 to 2023 we welcomed more than 70,000 people into our theatre. 
We produced three exciting and entertaining professional shows of our own, Jesus, Jane, Mother & Me, Blood Harmony and our pantomime Jack and the Beanstalk. Every year we raise money through our Christmas Heroes scheme to invite families who otherwise wouldn't be able to, to come see our panto. This time donations broke all records and we invited 600 people in. Over the year nearly 3,000 people from our community got the chance to perform on our stage. We nurtured the confidence over 1,000 young people, and worked to develop their talent through our workshops and classes. We coached and supported 70 people to be part of our annual community production. We started working closely with our community ambassadors, Hardeep Sahota and Madiha Ansari who are local artists of South Asian heritage. We opened TEN Queen Street, a space for people to be creative on their own terms.

Check out our 2022 annual review below where you can hear all about how this year went.
2021 was a year like no other for Lawrence Batley Theatre. We started the year in a challenging world, but the company pulled together and created diverse ways of engaging with audiences, both loyal and new. It was a year where we learnt to adapt and flourish.
We became a radical new digital producing company, creating online theatre productions that were seen across the world. We curated an outdoor season of entertainment featuring local bands and touring theatre, which culminated in an incredible dance production featuring large scale projection that mapped on to the front of the building, making us the loudest and proudest we've ever been. Then as things got colder and safer again, we moved back inside trialling socially distanced shows at first, then taking our shows out into the community all the while modernising and learning to engage our audiences in different ways. 
A huge thank you goes to our funders, who we couldn't have done this without. Check out our 2021 annual review below where you can read all about how this year went.
On 16 March 2020 the Prime Minister announced that all theatres must close.
Within days of closing our doors we launched LBTV our free platform of creative content reaching over 20,000 people. 1,000 young people got involved with an Arts Award Young Company or Charlotte Holmes. We produced seven brand new digital shows which have been viewed by audiences in over 70 countries across the globe - when we could open we put on 33 live performances and worked with more than 150 performers, creatives and freelancers.
We had our West End debut and built new relationships all so we could continue to inspire and entertain our community.
The theatre is awarded £1.05 million of Lottery money allowing us to redevelop the North Wing over the coming years, including the creation of our Attic rehearsal studio and offices which opened in 1998. 
The theatre is opened officially 11 September 1994, with Sir Patrick Stewart cutting the ribbon and Dame Judi Dench laying our foundation stone who commented "I long to do a play there someday". 
On 15 September, the very first Comedy Club took place with Jeremy Hardy and has continued to run in our Cellar Theatre.
Our long-running amateur companies are always an audience favourite. The very first performances took place in October 1994, the Huddersfield Thespians with When We Are Married and Longwood Amateur Operatic Society with Pirates of Penzance. 
Kirklees Theatre Trust is set up with the aim of creating specific facilities for professional and amateur performance in Kirklees.
Over the years, attendance declined and maintenance costs rose, resulting in the building closing as a Mission. 
The council began an arts centre while discussions were made to decide on the need for a permanent arts space for Huddersfield. This was however short-lived and closed in 1975 due to structural faults. The building was then renovated and converted into a squash club (!). However, the business didn't survive and closed three years later.
During the golden years of the church, the Rev. George Browne MacDonald and his family arrived as Superintendent Minister. Two of his daughters became the respective mothers of Jungle Book author, Rudyard Kipling, and a British Prime Minister, Stanley Baldwin. A plaque commemorating their family can be still be seen today in our bar.