About Us
Resident Companies and Artists
We have several wonderful resident companies and artists here at the Lawrence Batley Theatre.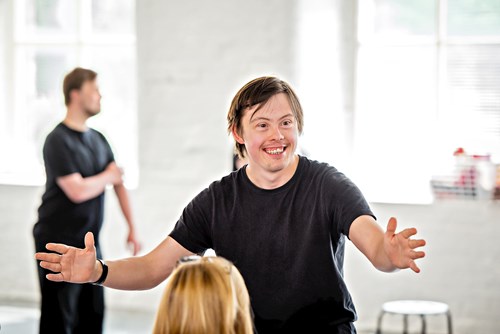 Dark Horse
Dark Horse is a theatre company that exists to create and find equal opportunities for people with learning disabilities to train and work in the performing arts. A leading vocational trainer of actors with a learning disability we offer courses validated by drama school ALRA (Academy of Live and Recorded Arts.)  
Dark Horse tours bold and entertaining new shows that change audience expectations, break down barriers and increase representation for talented learning disabled actors on stages and screens across the UK. Previous work includes #OutBreakOut (digital production 2021) #FutureLoading (digital production 2021), The Garden: Lockdown Edition (digital production 2020), Stir (2019), You Have Been Watching (2017) and Snakebite (2015.)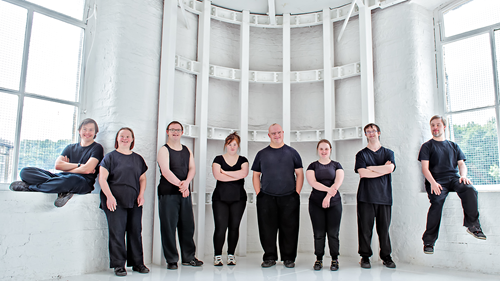 Barbara Hellowell
Barbara is one of the Resident Artists at the Lawrence Batley Theatre.
After obtaining a First Class Honours Degree in Contemporary Art Practice at Leeds University in 2007, Barbara became an Artist full time. Sculpture is what fires her imagination. A drawing in space that becomes a 3D sculpture. The freedom to use any materials and any processes. To transform raw materials into an object that might be aesthetically pleasing, thought provoking, an emotional journey or a moment in time. Her inspirations are the natural world and human interactivity. Barbara works with dynamic shapes and lines to suggest movement in an aim to illustrate the interaction of a moving object with the space that surrounds it.
Barbara's work focuses on her perception of the natural world and how it is shared, not just by humans. An examination of existence and identity. Family characteristics, human nature, the passage of time and the memories left behind. These are her inspirations. Barbara's work is the product of her imagination which complements the varied scope of the theatre.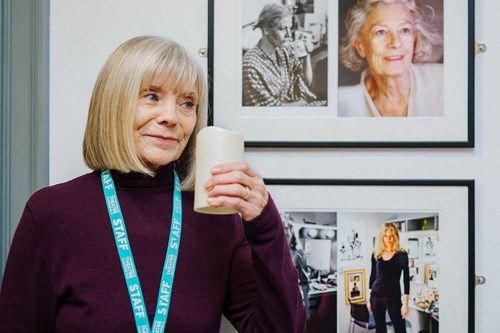 Jane Wilson
Jane has been a Resident Artist at the Lawrence Batley Theatre since 2018.
She is a mixed media artist and enjoys the opportunity to immerse herself in a wide range of creative practices. Jane's inspiration comes from an eclectic mix of interests, particularly science, with a fascination for quantum physics, astronomy, a love of philosophy and a general thirst for knowledge.
Her passion for bringing old and overlooked fragments together in an unusual way allows fresh connections to form. This invites the viewer to look more closely and explore the finer details in a mindful way. Jane also practices the art of origami and finds that it helps to calm a racing mind, much needed in these challenging times.
Through her poetry, Jane aims to articulate what it is to be human. Words are chosen as building blocks to form bridges that enable us to revisit our emotions and reconnect with other. Combining vintage artefacts with her poetry also helps to liberate the words from the page, making it feel more accessible and alive.