Support Us
A Theatre For Tomorrow
Our plans
How your generous donations will support the campaign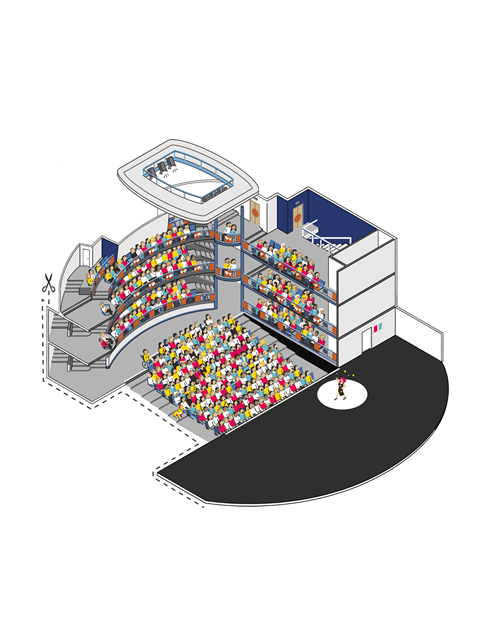 For over 25 years, our building has brought the magic of live events to the people of Kirklees and beyond. As you can imagine, we're in need of a bit of TLC! Your donations, big or small, will help us renovate our spaces so we can keep entertaining and serving the community for many more years to come. 
So, here are the redevelopments we are planning:
Auditorium
New seating
Our new seats will offer increased comfort and better sight lines.
New lighting
Changing over to a LED system will allow our lights to be not just better, but more importantly environmentally-friendly, allowing us to save on bills while we save the planet. 
Upgraded sound system
Our audio equipment will be renovated to make our events sound the very best they can.
Redecoration
A much-needed paint job will help us bring our Auditorium up-to-date.
Dressing Rooms
New accessible dressing room
The creation of a new fully accessible space for performers with dedicated bathroom facilities. This will allow the theatre to become a more inclusive artistic hub. 
Redecoration of all other dressing rooms
All other dressing rooms will be renovated to ensure the comfort and enjoyment of our performers on and offstage. New furniture along with fresh decoration will bring the backstage up-to-date.
Participation Space
New space for community activities
A new bespoke, multi-purpose space created to house a variety of activities, from youth workshops to community outreach. A space for everyone, for anything. 
And more...
Renovated toilets
New lift
To increase accessibility in the building
New signage
To improve visitor and audience wayfinding
Support the campaign by naming a leaf on our new tree sculpture.

Your donations, big or small, will help us become A Theatre For Tomorrow.