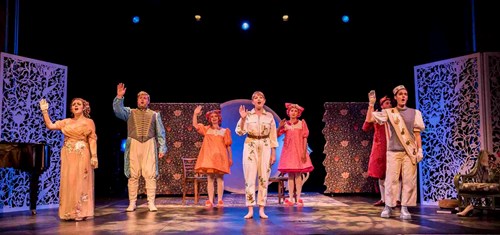 Discover more about the five-star show and get to know the Director behind the magic
In 2021, Cinderella, an operetta by Pauline Viardot, performed to sold out audiences at Buxton International Festival.
After receiving rave reviews, Cinderella – The Opera, the first-ever touring show from Buxton International Festival, will head to four venues around the country including Lawrence Batley Theatre from Thu 9 – Fri 10 February.
Directed by the incredibly talented Laura Attridge, we asked Laura to tell us all about her career, why she thinks opera is for everyone and more about the amazing accomplishments of Pauline Viardot.
Did you always want to be a director and how did you go about it?
From a very early age I lived and breathed stories and storytelling of all kinds: I acted and sang and wrote. I don't think I really knew what a director was until I was a bit older, but I think my parents could have told you that's what I might turn out to be... There's an embarrassing family video of me aged about seven attempting to stage 'The Ugly Duckling' with my little friends!
I got more serious about directing at secondary school and then at university, slowly shifting my focus from acting and singing in student productions to directing them. And that was the path, really - discovering little by little that as much as I enjoyed performing, I liked directing and writing even better. Ultimately I found myself studying to be an opera singer at the Royal College of Music, and during my time there I had the chance to direct my first opera and write my first libretto, and that was it - I had found what I wanted to do.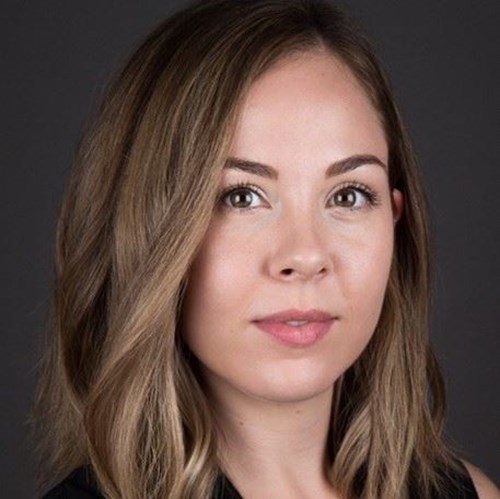 Cendrillon received rave reviews at Buxton in 2021 with many comments about your direction - "inventive, pared down staging"; "effect through the simplest of means"; "playful imagination in your staging".  Did the operetta lend itself to this beauty and simplicity?  
The idea of simplicity can often be confused, I think, with clarity. What my team and I were really aiming for with this production was the latter. What's wonderful about clarity is that it allows an audience member to experience something incredibly rich, layered or even very complex, and to fully experience that thing without feeling lost, confused or alienated. If something feels simple on stage it's often the result of a lot of hard work behind the scenes to give you the experience of the action unfolding in a simple or straightforward way, when it's not necessarily straightforward at all. 
'Cendrillon' is a wonderful invitation to a creative team because Pauline Viardot, its composer, offers so many delicious nuggets of ideas that you can really take and run with. One of the ways we did this, and to help give the audience more clarity, was to make the Fairy Godmother a narrator figure, to guide us through the story.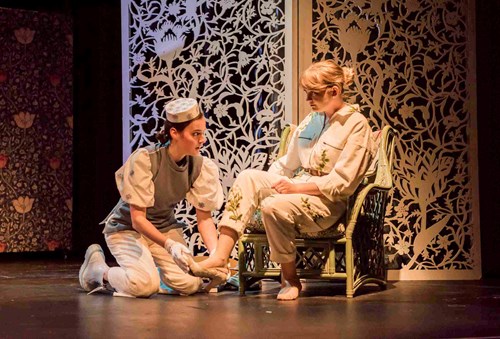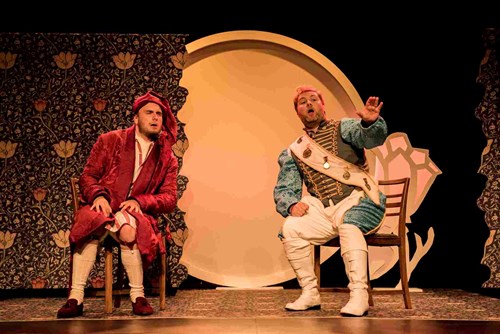 Was Pauline Viardot a genius?
Viardot was an extraordinary artist and an extraordinary person. Unusually, for a female composer, she was quite celebrated while she was still alive over a century ago, and it's fantastic that she's been more recently 'rediscovered' and celebrated again. 
I think the word 'genius' is a limiting one, though. Viardot had a huge impact on the musical world not just through her composition, but also through everything else she offered so generously to others: collaboration, inspiration, support and expert teaching. She was so much more than a 'genius'. 
Do you think her singing career influenced what she wrote?
Yes, and her experience as a teacher, too: she wrote 'Cendrillon' for student voices, and there's a mastery and a light touch in the way she writes so that each of the performers can get their time to shine. There's also a section in Act II where she leaves space for the singers to choose their own music to insert, like a mini-recital, so they can show off! It's also a really fun show to perform, so you can see that she's written it with a lot of love for performing and for performers. 
What is it about storytelling through the medium of opera that appeals to you? 
The relationship between text and music is an endless source of fascination to me - the many ways in which music can transform and interact with text.  I always say a composer has directed the libretto first, through their music, and my job is to see where I can be in dialogue with their interpretation when I direct that piece for the stage. 
I love that opera is a coming-together of lots of different art forms into one, and the challenge as a director to weave all of those threads into something greater than the sum of its parts.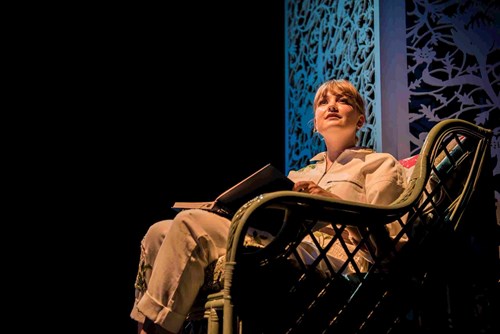 Do you think opera is relevant to younger audiences?  
Opera is for everyone, no matter who they are -  how old they are, where they come from, what their experiences have been - because there's something in it for everyone. Text, music, design, movement, and so on. It's such a rich way of telling a story. 
We're at a crucial moment in opera's history where we're, quite rightly, asking ourselves how it can be more connected to the lives we are living in the modern world (hint hint, the key is to write more new operas!). That's a bit scary for some people, but I find it really exciting. I'm surrounded by a generation of artists who are passionate about opera and its role in our society; I can't wait to see how the art form and the industry develop in their hands, and how we can contribute to a better world.
Is Cendrillon a good opera for first-timers?
It's is a fantastic opera for someone new to the art form: it's a familiar story told with charm and good humour, the music is beautiful and there's lots to enjoy onstage! 
Cinderella - The Opera is coming to our main stage from Thu 9 - Fri 10 February. Click here to find out more.