Get in the festive spirit with an afternoon of family crafting with our resident artists Barbara Hellowell and Jane Wilson.
Suitable for all ages, participants will get a chance to make handmade baubles, stencil Christmas cards and gift tags and even make their own tiny Christmas tree.
The afternoon wouldn't be complete without some festive music, mulled wine and mince pies which will also be on offer.
All children must be accompanied by an adult.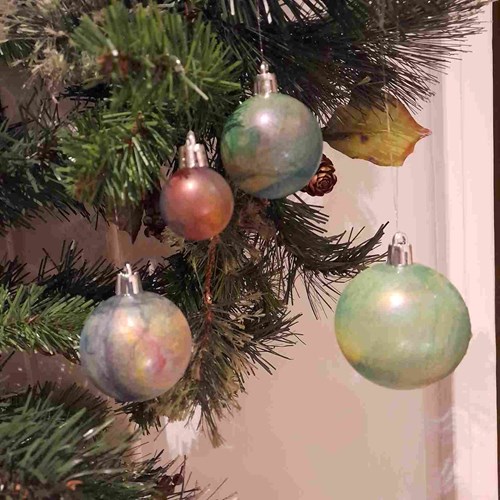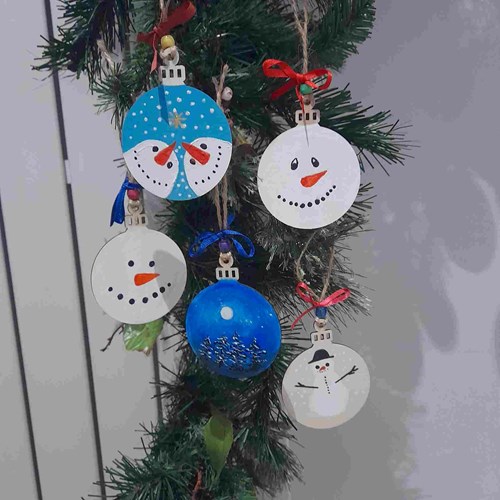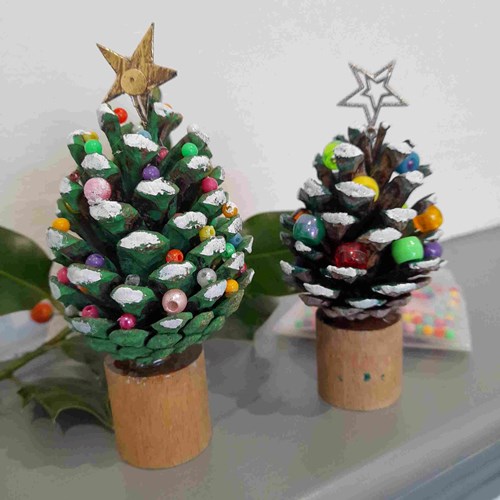 Dates
Sat 2 December 2023
About Barbara Hellowell
Barbara Hellowell is a Resident Artist at Lawrence Batley Theatre. 
Barbara works with dynamic shapes and lines to suggest movement in an aim to illustrate the interaction of a moving object with the space that surrounds it. Her inspirations are the natural world and human interactivity.
Barbara's work is the product of her imagination which complements the varied scope of the theatre.
Find out more about Barbara and our other Resident Artists here. 
About Jane Wilson
Jane has been a Resident Artist at the Lawrence Batley Theatre since 2018.
She is a mixed media artist and enjoys the opportunity to immerse herself in a wide range of creative practices. Jane's inspiration comes from an eclectic mix of interests, particularly science, with a fascination for quantum physics, astronomy, a love of philosophy and a general thirst for knowledge.
Find out more about Jane and our other Resident Artists here.