Self-care for Theatre Makers & Creatives with Victoria Firth
We have partnered with theatre maker and performer Victoria Firth on a free, week long experience for creatives to connect with their self-care needs.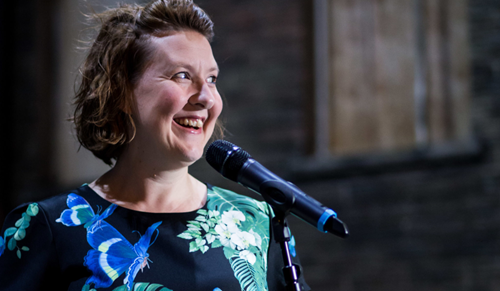 Taking place over five 50 minute sessions via Zoom from Mon 24 - Fri 28 January, Victoria will use reflective time, provocation, writing exercises and peer support to explore what wellbeing means to the creative process and provide creatives with practical strategies for putting it into place.
These sessions are for professional creatives and will be of particular relevance to theatre makers, performance artists, solo artists, those who self-produce their work, explore auto-biographical material or use their own identity in performance. 
To get the most out of the experience we ask that participants are able to commit to attending all five sessions.
ABOUT VICTORIA
Victoria Firth is a theatre maker and performer working at the intersection of theatre, live art and cabaret. She is interested in empathy, embodiment and connection – getting under the skin of things that lots of us feel but often don't talk about. Her work is conversational, playfully provocative and with the warmth and humour that reflects her storytelling and clowning background. Her one woman show 'How to be amazingly happy!', on the subject of childlessness and reinvention, has toured nationally. She performs regularly at cabaret nights as a storyteller and with her alter ego 'The Soothsayer'. She also provides well-being support and mentoring to other artists and writes on the topic of self-care.
REGISTER YOUR INTEREST
Within the form below, please state which session time works for you. A week before, we will then contact participants to provide their allocated session time and any additional information needed to get involved.