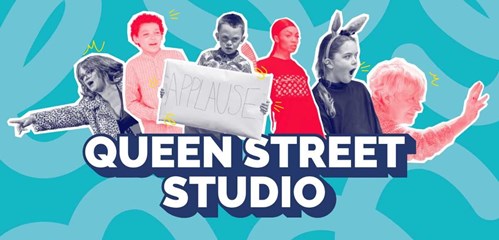 Queen Street Studio is a dedicated space for regular classes, groups and activities at the heart of our community.
Opened in September 2022, the former Queenies Coffee Shop has been transformed into a spaced filled with exciting classes and groups exploring all kinds of creativity.
Check out the current programme of activities below
Read a part or listen to the play unfold on the last Tuesday of the month at 11am.

Grab a drink and chat books on the third Thursday of the month at 6:30pm.